The Magic of Web Copy Magician
How Beautiful Content + Engagement = $
A freelance blogger and inbound content marketer, Matt Gallagher is the face and voice behind Web Copy Magician. Through his 20+ year experience as a journalist and inbound marketing content specialist and copywriter, he learned 3 powerful lessons to launch your content to stardom:
Words have power.
Ideas can raise the hairs on the back of your neck.
Beautiful content can transform the world in amazing ways.
Matt Gallagher is Hubspot Certified in:
Content  Marketing
Email Marketing

Inbound Marketing
Sales Enablement
When he's not clickety-clacking the Qwerty like Ray Charles on a roll, Matt enjoys forests, hiking and poetry. In fact, for Most Original Poem at the Berkeley Slam, Gallagher once won an issue of "Marineman: a Matter of Life and Depth," Vol. III, a major award that continues to glow on his bookshelf like a lit sexy Leg Lamp of Postmodern Dreams.
Extra, Extra: Life in the

Newsroom
Since poetry supports sunset epiphanies better than a family, Mr. Gallagher hedged his bets  — he went into journalism with a briefcase full of metaphors. He served as the Founding Editor of the Athens Insider, an entertainment weekly where he had the opportunity to interview and chat up the likes of White House photographer Pete Souza, actor Ned Beatty, and Emmylou Harris. He even got to ask the Indigo Girls' Emily Saliers what it felt like to lose a Grammy to Milli Vanilli, to which she responded, "Hey, at least the audience still sings all our own songs."
Matt then moved to the San Francisco Bay Area to soak up Redwood trees and plenty of DIY kicking attitude. He recently moved back to Cleveland to be closer to family, Angelo's Pizza, and the Tablecloth Van Gogh. (Check it out on the 2nd floor in the Impressionist's wing of the Cleveland Art Museum. It's the Van Gogh in the middle. Inspired by a scene of construction workers fixing a road, the artist whipped it up on a piece of scrap fabric on an afternoon break from the insane asylum. It's freakin' awesome!)
A Pivotal Moment: Why Humans > Robots
In the face of the tech revolution, traditional journalism itself has pivoted, perhaps off the side of a cliff in a flaming ball of glory foreverafter. Yet as newspapers continue to struggle, knowledge is more valuable than ever before. So Matt Gallagher turned his career towards SEO & inbound content marketing, including blogs, Ebooks, whitepapers, and promotional emails.
Because despite technology, we're human beings first. Sure, computers got mankind into space, but it's Louis Armstrong on vinyl that lands us on the moon.
Technology is only a rocketship. We are the pilot. People are the story.
To that end, Matt Gallagher has told the stories of the clients of Humanity Media, BMA Media, Bear Blend, Mango Bay Internet, Esurance, Insurantly, Josephine Homes, and others.
A Web Copy Magician
Information and ideas are more than just the seeds of dreams. They empower our world, provide the building blocks to civilization, drive the innovations that shape our everyday lives. Because in this new digital age, words can be more powerful than ever. Ultimately, it's the story behind the technology, the service, the company, that connects through irresistible content that's shareable, lovable, and consistently engaging.
Web Copy Magician will tell your story with humor, intrigue, and curiosity. Like reading a great book when the pages turn themselves, your audience won't be able to put it down.
Create beautiful content so the world will notice and love what you do.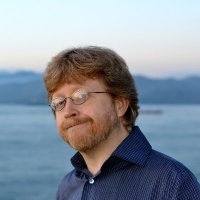 Contact Web Copy Magician